After listing on the Mothers market of the Tokyo Stock Exchange ("TSE") in December 2020, we changed its listing to the First Section of the TSE in December 2021, and moved to the Prime Market through TSE's market restructuring in April 2022. We owe this to your support. I would like to express my sincere gratitude to you.
We opened the Chofu club in 2010 as Japan's first Anytime Fitness gym that is open 24 hours a day. Since then, we have continued to open new clubs as the pioneer of 24-hour fitness gym in Japan, aiming to build a spiritually wealthy society where anyone can live in good health under our corporate philosophy, "Get to a healthier place!" As a result, in April 2020, we achieved the opening of clubs in all 47 prefectures in Japan, and in March 2022, we surpassed the 1,000-club milestone.
We will continue to provide workout environments that are safe, secure, clean, and comfortable, aiming to make our fitness gyms more convenient and more familiar, so that fitness clubs will be something used daily instead of places for extraordinary experiences and a standard part of life instead of a status symbol and will be used by as many people as possible.
We aim to make tomorrow a little better than today by thinking seriously about the role played by fitness clubs for the good of society. To achieve this, we will continue to strive to maximize our corporate value and earn the high degree of trust and praise of all stakeholders including our shareholders and society while balancing the company's soundness and growth potential. We appreciate your continued guidance and support.
April 2022
Atsuyuki Tsuchiya
President, Representative Director, CEO and COO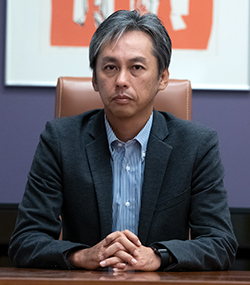 Atsuyuki Tsuchiya President